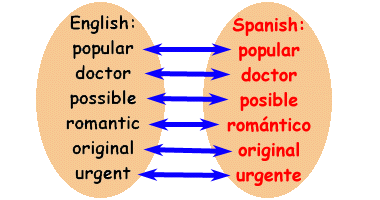 LET'S BEGIN!
To kick off our Beginners (and Travellers) courses we show you how many Spanish words you already know, even if you have never had a minute's tuition in the language before. There are many similarities between English and Spanish, and this is our starting point.
ENCOURAGING
Our students find it very encouraging to know they can identify hundreds of Spanish words at sight. With a few hints you will build on this familiarity and form basic sentences. Many other Spanish words have a relationship with English and it's useful to look for those links.
FEEL THE LANGUAGE
You will also come to feel the vibrant rhythm of spoken Spanish.
REWARDING
Our primary aim is to provide you with the "survival" skills to make travel and meeting people a pleasurable and rewarding experience. Our classes use language in everyday settings (e.g. ordering restaurant meals, shopping, hotel bookings) and also introduce you to the rich and varied cultures of Spain and Latin America.
SPANISH EASY IS BASED AT GRIFFITH IN THE "INNER SOUTH" OF CANBERRA, A.C.T.
We offer tuition for beginners to more advanced levels. Contact Nancy on 0419 705 473 (or email as below).
SPANISH EASY
CANBERRA, AUSTRALIA

our next
BEGINNERS-INTRODUCTORY
COURSES IN EARLY 2024

WEDNESDAY
from 31 JANUARY, 6.30 pm
and
TUESDAY
from 6 FEBRUARY, 6.30 pm

at GRIFFITH
each course has
9 weekly evening sessions
$360 course fee
includes our workbook
(nothing more to buy)
inquire
taking enrolments now
enrol

enrolments for other courses
coming soon