SPANISH EASY - TIMETABLE - IN-PERSON AND ONLINE COURSES

In addition to the courses shown below there are times available during the day for private tuition (one or two students at the same level). Email or call us to discuss further.
Note: Where there are still vacancies you may join classes (except for Beginners) at any time. You can be integrated easily into the learning program.


SUMMER - from February 2022
NOTE: All classes will begin ONLINE until the Covid-19 public health situation improves. Some classes will change to in-person at GRIFFITH (Inner South, Canberra) when circumstances permit.

SPANISH FOR ADULTS

MONDAY
6.30 pm ONLINE

Beginners 2 (Spanish 2)

STARTS 7 FEBRUARY 2022
each Mon evening
for 8 weeks,
small class
inquire
or
enrol
6.30 pm ONLINE

Beginners 3 (Spanish 3)

STARTS 7 FEBRUARY 2022
each Mon evening
for 9 weeks,
small class
inquire
or
enrol
TUESDAY
6.30 pm ONLINE

Intermediate

STARTS 8 FEBRUARY 2022

inquire
or
enrol
WEDNESDAY
6.45 pm ONLINE
BEGINNERS-INTRODUCTORY
COURSE
STARTS 9 FEBRUARY 2022
each Weds evening
for 9 weeks,
small class

Fee $340 includes our own
course book (PDF provided),
nothing more to buy.

- 4 places available

inquire
or
enrol
THURSDAY
6.30 pm ONLINE

Low-Intermediate

details TBA

inquire
SPANISH FOR
SCHOOL & COLLEGE STUDENTS

to assist with and complement their studies.

We improve students' grasp of Spanish,
whether it's the basics they need
or more advanced learning.

Very small classes, up to 4 students only.


2022 timetable not yet finalised.
Please contact us for information.


We assist with
- High School (years 9-10)
- College (years 11-12)
- International Baccalaureate


Our tutors are skilled in creating a tailored, personal learning environment where the student's abilities and ambitions can be realised. Their progress and growth matter to us.

Our
ONLINE CLASSES
are really easy, because we want to keep it "SpanishEasy"!

- we use a web-browser based system called
Whereby
. Unlike most other video meetings you
are not required to download apps, or sign up to any service, or reveal any personal information. Plus your privacy and data are protected under strict European regulations.

Yes it really is easy to use, on any up-to-date or recent device suitable for online communication:


- a modern laptop, desktop computer (with mic and webcam), tablet or smart-phone
- an up-to-date version of the common web browsers
such as Safari, Chrome, Firefox or Microsoft Edge (January 2020+)… all are free to download and use.

- a good internet connection
- please also ensure that you are able to take classes in a quiet location,
that's good for you and good for everyone else too!

inquiries? email or phone us.
We've been using Whereby since early 2020 with great success. If you are curious about it see Whereby.com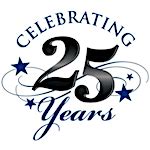 SPANISH EASY
CANBERRA, AUSTRALIA

BEGINNERS-INTRODUCTORY
COURSE
will begin ONLINE
WEDNESDAY EVENINGS
9-week course
STARTS 9 FEBRUARY
each Weds at 6.45 pm
$340 including PDF course book
nothing more to buy
- 4 places available
- inquire or enrol

A range of
course levels
are available, see
our Timetable
phone 0419 705 473
or inquire online.

whether online or
in-person at Griffith
(Inner South, Canberra)
we offer the same
Spanish Easy
commitment to
fun and effective
learning!