Some classes of 2013, photos!
08/12/13 21:10
As we near the end of another year at Spanish Easy, I wanted to share some photos of our marvellous students (and their equally marvellous teachers of course!) - they have learned a lot and had fun in the process. This is Estefi's intermediate group 2013- well done! Naaz, Karina, Loise, (Estefania - profesora), Melinda, Alistair.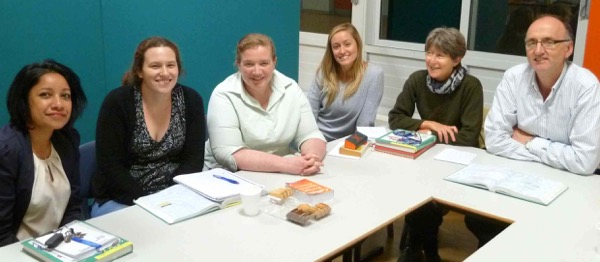 Below is a Wednesday beginners & travellers course with teacher Marcos - their last class before some of them headed off to Spain to walk El Camino and some to adventures in South America. What great progress made by all!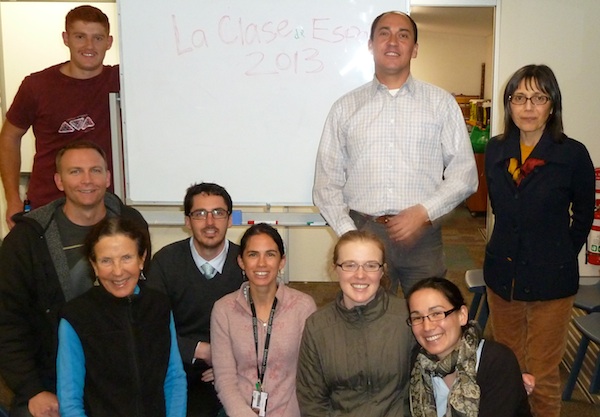 And below is my own Advanced class of Tuesdays-